Prepared By: Bjorn Bojen
Prepared For: Gareth Charles & Dean Chughtai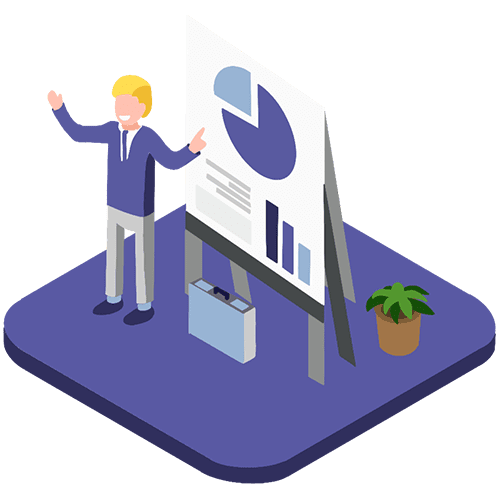 Paladin Radiators are a successful company that produce high end cast iron radiators.
Paladin Radiators need a system that assists them in moving towards their business needs.
Specifically, the website and supporting systems need to fulfil the following business needs:
To enable a significant, predictable stream of sales
To streamline and enhance the current sales process
To increase overall company value to potential outside interests
The primary target audience for the Paladin Radiators website is defined as:
Home owners looking to furnish their house with high quality, beautiful and stylish radiator systems. Typically, customers are 35+ and are looking for great furniture to enhance their living spaces and improve comfort.
The website and supporting systems need to assist the target audience do the following:
Easily find products that match their aesthetic taste
Ensure products can fulfil their technical requirements
Request / receive more information (brochure)
Ultimately, the website should be the first or second point of contact for prospective customers and most importantly open an avenue to persuading them to do business with Paladin Radiators.
The new website looks fantastic and represents Paladin Radiators in its best light. However, it is not currently opening an easy to follow sales path for prospective customers.
The website will be modified to:
Empower customers to easily request a brochure
Maximise the value of the radiator configuration tool
It will achieve this by adding the following "behind the scenes" value based features into Paladin Radiators' digital ecosystem:
Defined Sales Pipeline
Powerful Email Marketing / Sequences
Automation rules that assist Paladin Radiators in systematically moving prospects from "Brochure Request" (or similar) through the Pipeline to eventual sale
This will work towards significantly improving the conversion rate of visitors to customers and provide meaningful data to enable future business decisions that enable your organisation to grow.
Get the outcome you're looking for
Vision
Work out what you're looking to achieve using the SMART framework
Strategy
Create a game plan using our technical, design & marketing knowledge
Execute
Tried and tested development systems bring the vision into reality
Results
Measure your success and iterate towards bigger and better results
Sales Funnels:
Your sales funnels will allow prospects to be lead down a specific path on a product by product or service by service basis including custom landing pages, up-sells, down-sells and custom thank you pages. It is also easy to build on in the future, should you wish to add more lines.
We will initially build a funnel for the following offerings:
Brochure requests
Radiator configurations
Additional funnels will be created as part of a care plan, or as future projects.
Convert Pro:
Your page-relevant offers will be presented to the users using a variety of different methods available through the convert pro plugin. This feature rich plugin offers great functionality and allows split testing and detailed analytics by integrating with Google Analytics so you know how many people have seen offers vs how many signed up.
Conversion Focused Copywriting:
For a project like this, "you" focused, benefit led copywriting is absolutely essential for converting the maximum amount of views into customers. We will work extensively within your brand guidelines to make sure the copy resonates with your target market and compels them to action.
Email Marketing, Automation & CRM:
Your website will be set up to entice people to sign up for regular communication with really compelling and valuable offers. This is an amazing way to provide continual ongoing help to your clientele, allowing you to provide aftercare advice, beneficial product ideas and much more. Adding value and creativity are paramount and this is your chance to be the "go-to" and remain "top of mind" for your clientele.
As part of this deal we will provide one years worth of subscription to ActiveCampaign PLUS for 1000 subscribers. After the first year is up, you will need to re-subscribe. View costs here, we get 25% off as a reseller, plus an additional 20% off if paid annually):
https://docs.google.com/spreadsheets/d/1MboSOkJEcrV0wvdYWJ7liRj_TeIsJEf0s7Yg3KBh4I0/edit?usp=sharing
We will work with you to create automations that follow up on your prospects and move them through your sales process / deals pipeline.
Once implemented, this is revolutionary stuff for business.
Appointment Setting:
Allow prospects to set meetings with your sales agents at specific points in the funnel in pre-set time windows, syncing with your calendar of choice to avoid double booking. This saves a lot of "back and forth" time in setting up meetings.
Tracking & Analytics:
Your site will be hooked up to Google Analytics using cutting edge methods. This allows you to have a real in-depth insight into the performance of your website and will allow you to make tactical decisions as to where your business needs the most improvement in an ongoing basis. It also allows marketing partners to deploy solutions quickly, with more granular control and assures individual accountability. The method we use to install Google services (Google Tag Manager) means we can easily add third party marketing functionality, such as tracking pixels or heat maps at any time.
Ongoing Support & Evaluation
Successful marketing and automation strategies continually seek to attract the right type of visitors and lead them down a path towards becoming a customer/patient. This requires consistent monitoring and changes to make sure it the method is achieving its objectives.
Once the funnels have been launched we can assist you with your content strategy and make incremental improvements to the website to make sure that it continues to deliver a positive return on your investment.
We've helped clients generate over
£7,000,000 in sales
within the last 12 months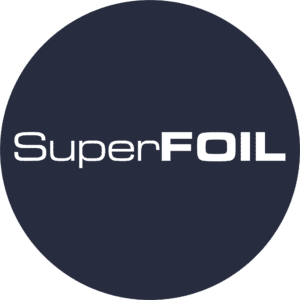 Conversion Rate Optimisation
After an extensive re-design of their website, SuperFOIL's baseline conversion rate rose from 4.9% to 10.1%. This meant that overnight they doubled the results their website was yielding before, netting them twice as many customers and saving them over £12,000 in just two months on their marketing spend.
During the build we took time to understand the needs of their target markets. That coupled with knowledge of the outcome our client desired, we created an outcome that turned their website into a lead generating machine. 
We worked with SuperFOIL to implement a robust email marketing automation strategy. This currently turns leads into prospects at a rate of over 10% and nurtures them towards becoming paying customers. This sales funnel is currently creating over 900 prospects every month.
Using Hubspot CRM integrated with Google Docs we've created a system where every lead, prospect and customer or client has a consistent experience at every stage of the buying and fulfilment process. On top of this, the sales team have all the information they could possibly need in order to make as many sales as possible.
The organisation is also safe in the knowledge that not a single lead falls through the cracks.

Trickle Net are an outstanding e-commerce company that manufacture innovative horse feeding nets that helps owners keep their horses healthy. After working hard to gain initial traction, Trickle Net approached Orisel to re-develop their website on a more robust platform.
After the project was complete, Trickle Net were converting double their traffic into customers as well as diversifying marketplaces, now being fully operational and integrated into Amazon and eBay.
Originally only selling through their website, we introduced Trickle Net to selling on eBay and Amazon and worked with them to get all of their products listed and optimised.
Amazon in particular now accounts for a significant stream of revenue into the business, as well as allowing automatic fulfilment of goods for orders placed on ANY platform.
Furthermore, all of this extra functionality and sales are all managed from the central hub of the clients website, saving significant time over managing all platforms separately.
Trickle Net can now automatically fulfil orders placed on any of the marketplaces they sell on (or their own website) using a choice of two different companies.
This has saved Trickle Net considerable cost, time and effort and has really helped to streamline their operations.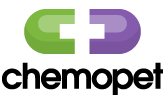 Chemopet are an incredible, innovative company that offers assistance to vets that are treating cats and dogs with cancer.
Originally looking for a website face-lift, we demonstrated the the benefits that a website focused on solving business objectives could provide.
We worked with them to create a strategy aimed at acquiring more national practices as clients, as well as streamlining operations.
Chemopet's initial ordering process was extremely clunky and inefficient. It resulted in lots of paperwork, errors in communication and lots of time wasted ensuring details were correct. We calculated that on average an order took 30 minutes to place and even then, were extremely prone to human error.
Implementing a digital strategy that adheres to VMD regulations, we helped Chemopet reduce that process down to 5 minutes which has allowed them to scale faster. Their only problem now is shipping orders fast enough!
Conversion Rate Optimisation
After introducing "you" focused copy that targeted their markets biggest pain points, Chemopet now enjoy a massively improved conversion rates for new accounts.
Experts At Selling Online
"From e-commerce systems integrated with eBay and Amazon to sales funnels and marketing, Orisel have provided us with extremely effective solutions at very reasonable prices." - Boulder Developments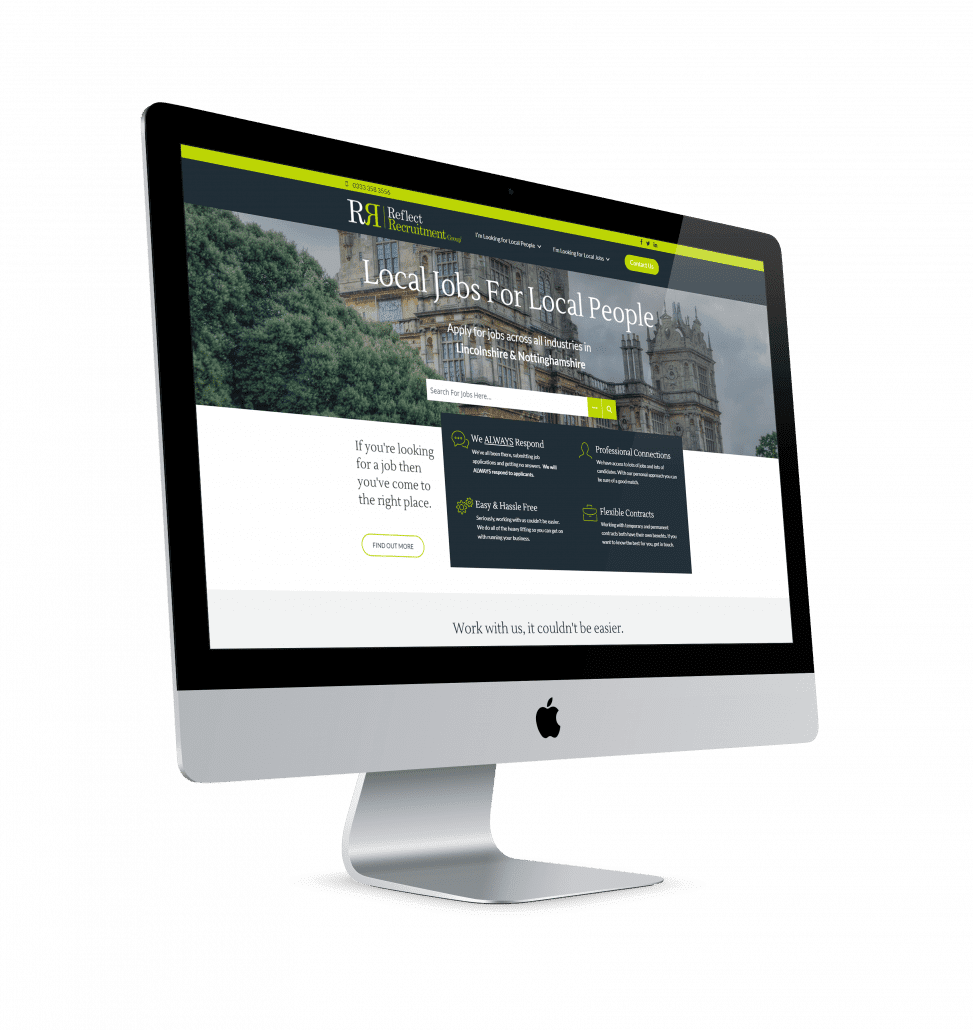 Reflect Recruitment

Reflect Recruitment Group's goal was to gain as many relevant CV submissions and job listings as possible. Reflect Recruitment are amazing at getting people employed, but needed a more effective method of finding employees.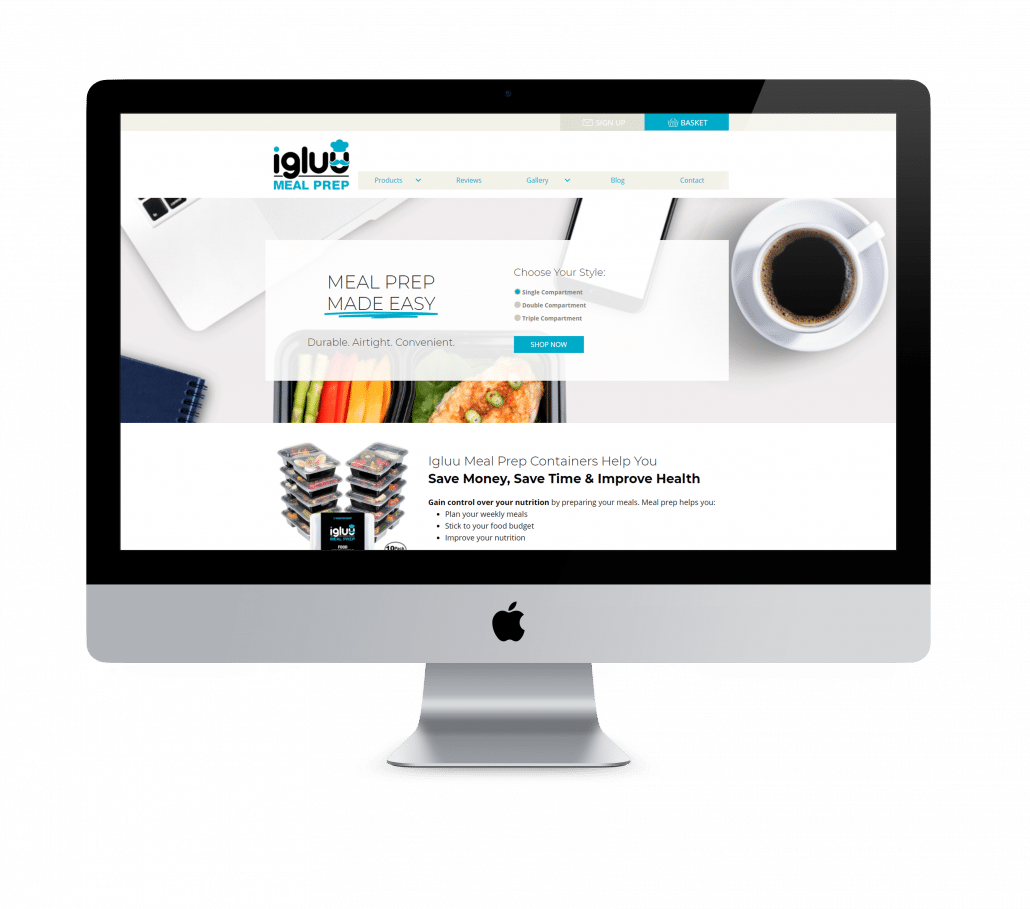 Igluu Meal Prep

Igluu Meal Prep's goal was to sell on eBay and their own site in addition to Amazon. This allows them to make more sales, spread risk and take more control over their sales.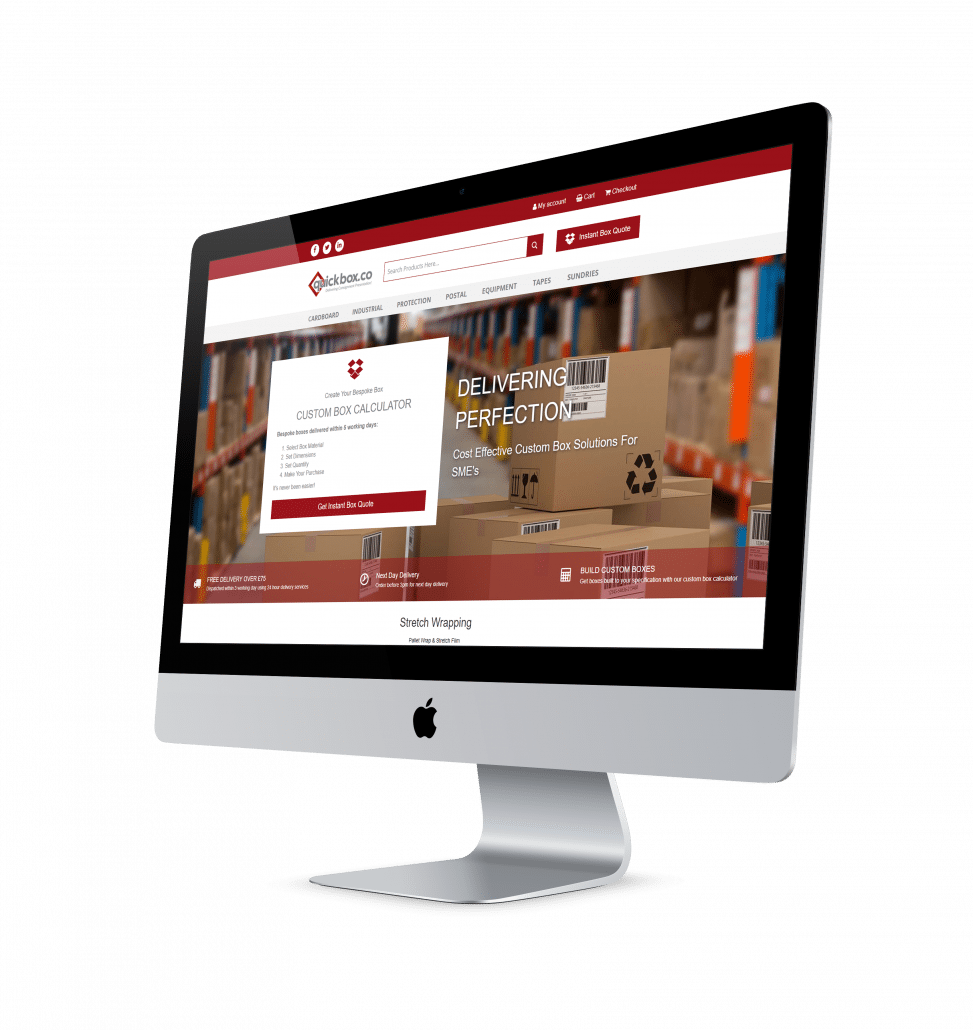 Quickbox

Quickbox's goal was to make it easier to create a box size for any occasion and place orders for as few or many as needed. By offering a custom box calculator, Quickbox aim to fill this gap in the market.
Discovery - up to 2 Weeks
Development of user flows and interactive prototype so that all functionality can be visualised and approved in the browser.
Design of user experience and user interface to allow the target audience to easily sign up and get the right help for their chosen path.
Development - up to 2 Weeks
Development of working funnel on the back of the WordPress content management system.
Final testing and debugging on development server before launching.
5 Reasons To Work With Us
All project decisions are driven by your goals
Helping you achieve your business objectives is our main focus
We are straightforward, systemised and easy to deal with
We're well equipped to care for your business and site long after it's built
We always aim to form strong relationships with our clients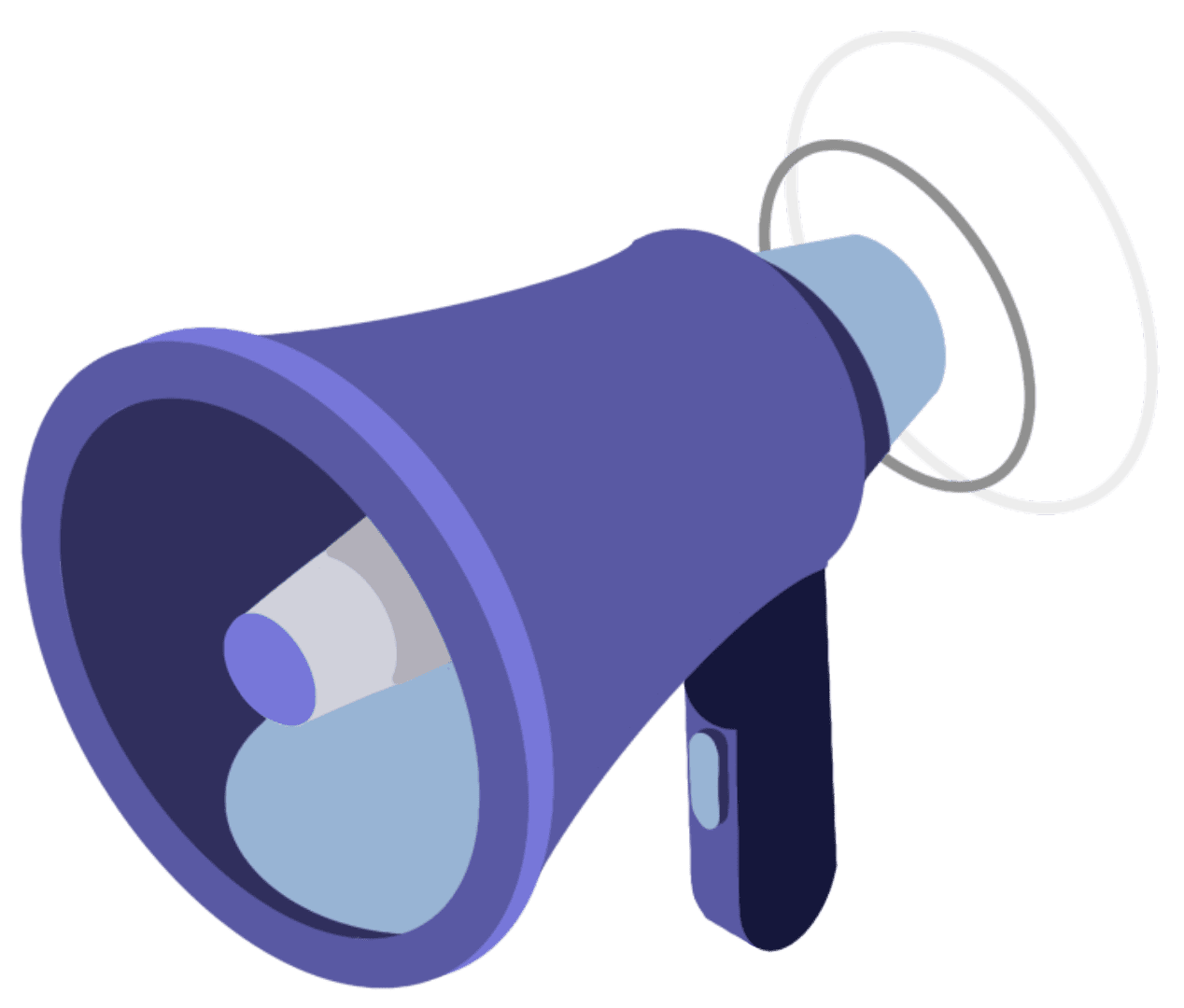 We guarantee that your conversion rates for your pre-agreed goals will improve (providing there are no drastic changes in your marketing).
If that's not good enough, we also offer our IFOTIS guarantee:
This means your project will be delivered as discussed, within the deadline and will address everything agreed as part of the sales process. 
Project Essentials £2500
The following elements are considered essential to the project:
Development of information architecture into user flow maps
Design user experience
Design and develop front-end website offers
Integrate ActiveCampaign
Develop Deal Pipelines and Automations in ActiveCampaign
Craft copywriting for deals and value-adding sequences
Integrate Calendar for automated appointment booking
Test and debug beta version of funnels before launch
Launch live funnels
Integrate Google analytics software
The above pricing is effective for 30 days.
We operate the same payment terms with all clients on all projects. The payment stages are as follows:
50% deposit to start a project
30% after design stage sign-off
20% once the site is ready to launch.
All prices are +VAT.
Now that you've read our proposal and had a look through our reasonable contract (by pressing the button below). Once you're ready to proceed, all you have to do to proceed is to sign the form underneath and we'll send you an invoice to get the project started.